UW-RF Home > University Communications Home > This Month's News Releases
University Communications
For more information, contact news@uwrf.edu.
Fall 2010 Executive-in-Residence is CEO of Global Consulting Firm
Oct. 1, 2010--The University of Wisconsin-River Falls' College of Business and Economics (CBE) and WESTconsin Credit Union will present Kenneth W. Morris, UWRF's executive-in-residence, from 2-3 p.m. on Oct. 14.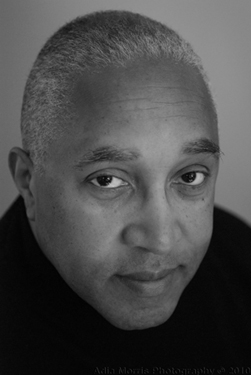 "The Executive-in-Residence program brings distinguished executives to the UWRF campus to share their expertise with the students and community," says Glenn Potts, dean of CBE.
Morris' lecture, "Building Your Brand: A Leadership Fundamental" will be held in the Riverview Ballroom of the University Center and will discuss leadership-brand relationships along with concepts focusing on creating a brand to create fundamental success for oneself. An honors graduate of the Hamline University School of Law, Morris is the president and CEO of Apercu Group, Inc., a global consulting firm.
A former vice president of two Fortune 250 companies, Morris is the recipient of the 2010 Minority Business Award by the Minneapolis-St. Paul Business Journal. Morris also is known nationally as a speaker and author on diversity and leadership.
Among his many entrepreneurial achievements, Morris also created "Close the Gap," a program to reduce disparities in cardiovascular care among African Americans, Latinos and women.
"We are honored to have Ken share his experiences with us. He is passionate about coaching and developing effective solutions to diversity challenges, leadership management and team building," says Potts.
This lecture is free and open to the public. For more information, contact Tina Kelly at 715-425-3335 or via e-mail at tina.kelly@uwrf.edu.

-30-
Last updated: