UW-RF Home > University Communications Home > This Month's News Releases
University Communications
For more information, contact news@uwrf.edu.
Social Justice Series Presents Diversity Consultant
Oct. 1, 2010--The University of Wisconsin-River Falls will host Jessica Pettitt, social justice and diversity consultant and facilitator, as part of the Social Justice Series on Oct. 5 in the University Center.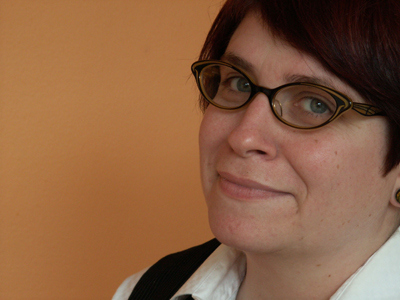 Pettitt, who has been referred to as the Margaret Cho of diversity trainers, will present a day full of events focused on allowing participants to reflect on themselves and engage in open dialogue.
The day's opening session, "The Day Everything Changed," will be held from 11:30 a.m.-12:30 p.m. in the Kinnickinnic River Theater in the University Center. The event will discuss how to deal with and create an action plan for potential hate crimes on campus.
She will continue from 3:30-4 p.m. in the Kinnickinnic River Theater with "Just a Rescue" which examines assumptions and judgments well-intended people can make.
From 7-8:30 p.m. in the Riverview Ballroom, in the University Center, Pettitt will conclude with, "Be the Change You Want to Be." This session will take a look at the change that just one individual can make.
A past attendee of Pettitt's sessions said, "This really made me open my eyes and made me look at myself and how I do things, make assumptions, and blindly see things." Another said, "She answered all of my questions knowledgeably and without making me feel dumb for asking."
Pettitt has been nominated by Campus Activities Magazine for Best Diversity Artist the past two years. Pettitt also has ten professional publications and has a Master's Degree from the University of South Carolina in Higher Education Administration.
The Social Justice Series at UWRF was created to instill awareness and also educate students and faculty on social issues.
For more information, contact Ashley Olson, sociocultural coordinator, at ashley.e.olson@uwrf.edu or call 715-425-4444.

-30-
Last updated: