UW-RF Home > University Communications Home > This Month's News Releases
University Communications
For more information, contact news@uwrf.edu.
UWRF Hosts HIV Awareness Speaker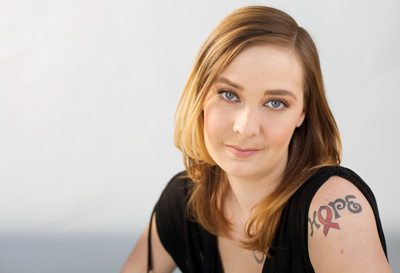 Sept. 17, 2010--The University of Wisconsin-River Falls will present "Does HIV Look Like Me?" on Sept. 21 at 8 p.m. in the Riverview Ballroom of the University Center.
Speaker and activist Chelsea Gulden will share her experiences as a young HIV positive mother. Gulden's hard-hitting story details how she contracted HIV after her partner was unfaithful, her experience living with the disease, and her struggles as an HIV positive mother with a baby on the way.
Gulden is part of Hope's Voice, an organization that educates, inspires, empowers, and challenges stigma through the production and presentation of innovative educational lectures and events.
This event is sponsored by Falcon Programs as part of the Social Justice series, a yearlong schedule of events bringing awareness and understanding of social justice issues to the community.
The event is free and open to the public. For more information, contact Ashley Olson, sociocultural coordinator, at 715-425-4444 or via e-mail at fpsocialjustice@uwrf.edu.
-30-
Last updated: