UW-RF Home > University Communications Home > This Month's News Releases
University Communications
For more information, contact news@uwrf.edu.
Outstanding Faculty, Scholarships and Awards Celebrated at UW-River Falls CAFES Banquet

By Trista Gropp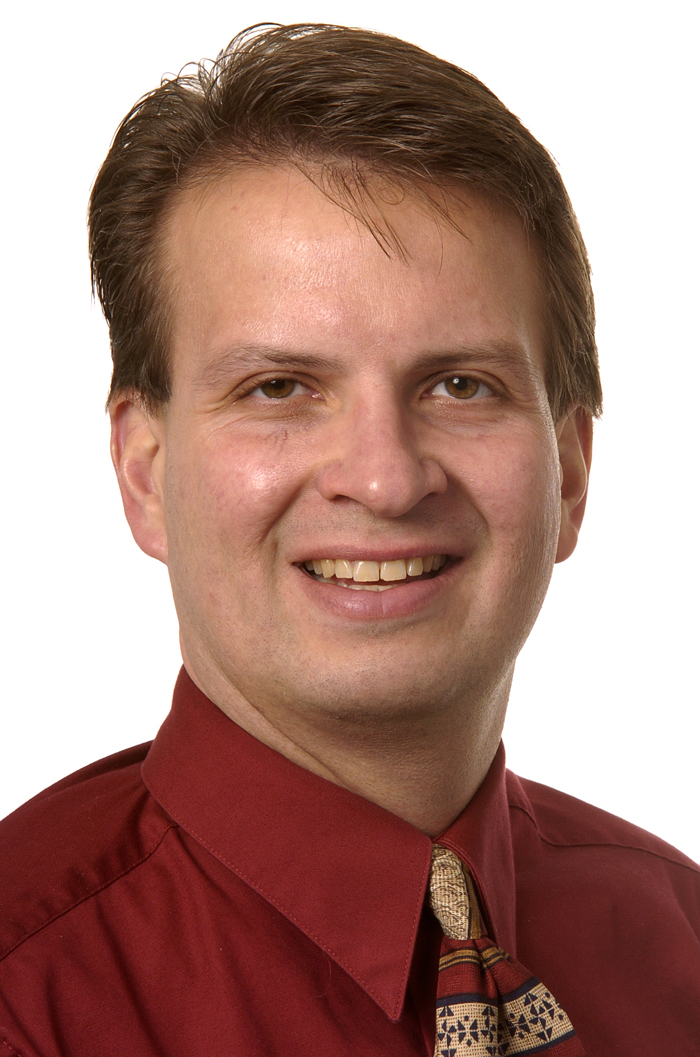 April 30, 2010--The UW-River Falls College of Agriculture, Food and Environmental Sciences (CAFES) celebrated the successes of the year at its annual spring awards banquet April 22. The celebration carried the theme "Happy Students Come From CAFES" throughout the night as smiles were shared between emcees, Whitney Peissig, a marketing communications major from Dorchester, and Preston Green, an agricultural business major from Richland Center, and guests. More than 200 faculty, students, parents and friends gathered for the dinner and awards program.
Several awards, honors, and scholarships were presented at the banquet. A total of $78,778 was awarded as 105 scholarships to CAFES students.
The Rochelle Junkman Seymour Award recognizing a graduating senior with the highest grade point average in the college was awarded to Chad Ernst, a conservation major from Minneapolis.
The Dr. Earl Hildebrand Memorial Award honoring an outstanding senior was presented to Ross Bender, a crop and soil science major from Cleveland, Wis.
CAFES Dean Dale Gallenberg presented animal science professor and department chair Steven Kelm with the 2010 Outstanding Faculty Teaching Award. As the recipient of this award from the college, Kelm also receives a teaching award of merit certificate from the North American Colleges and Teachers of Agriculture.
Kelm joined the UWRF faculty in 1998 and has been the chair of a growing animal science department for the past six years. A motto of "students first" leads Kelm in his dedication to students, service to the program, and eyes to opportunity.
The 2010 Distinguished Agriculturalist was presented to Lee Milligan (posthumously) and CAFES Service Awards were awarded to Gold'n Plump of Arcadia and Ron Zirbel, a leader in the food and dairy industry.
-30-
Last updated: