UW-RF Home > University Communications Home > This Month's News Releases
University Communications
For more information, contact news@uwrf.edu.
Late St. Croix Ag Agent Honored as Distinguished Agriculturalist at UW-River Falls

By Trista Gropp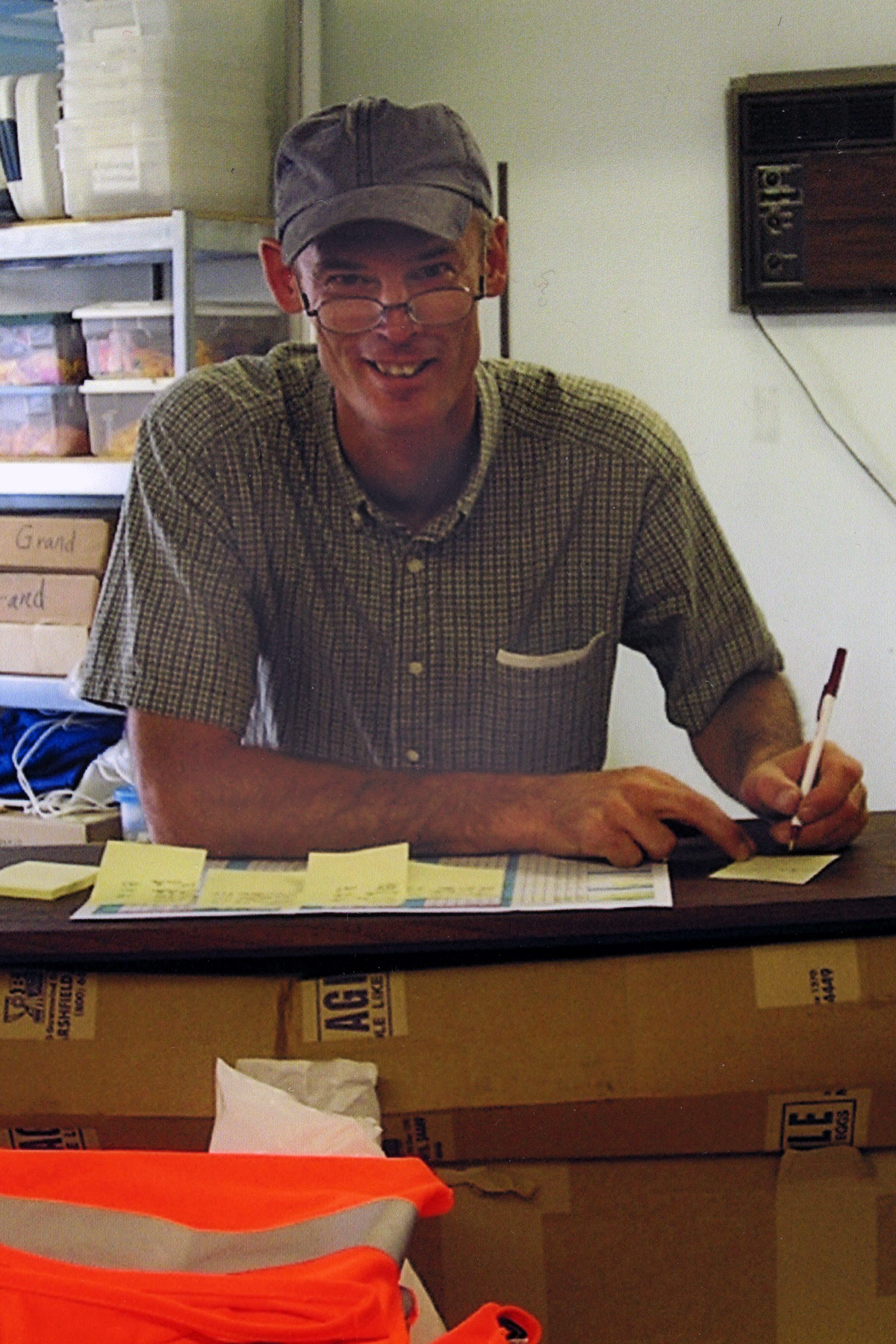 April 30, 2010--The UW-River Falls College of Agriculture, Food and Environmental Sciences (CAFES) hasnamed former St. Croix County agriculture agent, the late Lee Milligan of Baldwin, as the 2010 Distinguished Agriculturalist.
The award was established in 1970 to recognize individuals in the agriculture and natural resource fields who have provided outstanding leadership, service and other contributions to the agricultural community. The 18 UW-Extension Western District Agriculture and Natural Resource Extension (ANRE) Agents and Educators nominated their former colleague with deepest admiration for contributions and legacy.
"For virtually all who knew him well and over many years, Lee was a diligent and extremely humble leader. Lee never sought recognition, instead sought solutions," wrote his nominators.
His wife, Debbie Milligan, accepted the award at the college's annual spring awards banquet held April 22 at UWRF. Greg Andrews, Pierce County agriculture agent, spoke on behalf of his district colleagues and described Milligan as an "extraordinary leader who truly loved to help people; his work and leadership lives on through all of us."

Milligan served as a UW-Extension agriculture agent for more than 28 years, first in Pepin County, then in St. Croix County. He served as head of the St. Croix County UW-Extension department from 1990 to 2008. He was a founding member of the University of Wisconsin Dairy Farm Business Systems and the advisor to many St. Croix County committees. Milligan was designated as the Western Wisconsin UW-Extension ANRE Lead Mentor for New Agriculture Agents. Milligan was honored with the National Distinguished Service Award from the National Association of County Agriculture Agents in 2009. Throughout his professional career Milligan was deeply committed to a vital agricultural industry that protected the natural resources it depends upon.
Milligan is a 1976 graduate of UWRF, earning a B.S. in animal science and agricultural farm management. He returned to campus and completed a M.S. in agricultural economics in 1985. During his career, he built many professional relationships with faculty and staff at UWRF and also served on UWRF Dairy Outreach Advisory and CAFES Dean Search and Screen committees.
Family, friends and co-workers of Milligan established a scholarship in his memory. The first Lee T. Milligan Memorial scholarship was presented at the awards banquet. The recipient is Brittany Pierce, a sophomore dairy science major from Tomah.

-30-
Last updated: