UW-RF Home > University Communications Home > This Month's News Releases
University Communications
For more information contact news@uwrf.edu.
Student Director Takes On 'House of Yes'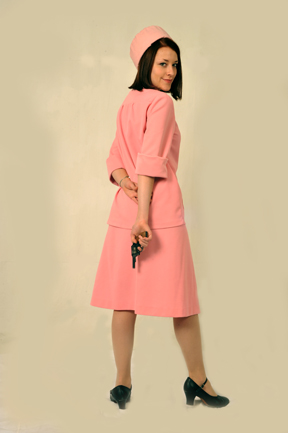 NOV. 23, 2009 |The University of Wisconsin-River Falls fall theater season continues with a story about the dysfunctions of life. "The House of Yes," by playwright Wendy MacLeod, will be performed in the Blanche Davis Theatre of the Kleinpell Fine Arts Building on campus Dec. 3-5 and 10-12 at 7:30 p.m.
Student Rachel Hafele takes on the mission of directing the chaos that can arise from returning to the roots of your past.
"The House of Yes offers comedy and drama, although it's a dark comedy. The audience needs to be prepared to expect the unexpected," says Hafele, a senior theatre major from Forest Lake, Minn. "The young man, Marty Pascal, is taking a risk in returning home with his fiancée to meet his family. This risk turns deadly."
The play is set on Thanksgiving of 1983 when young Pascal takes his fiancée, Lesly, home to meet his off-the-wall family. Within the confines of the house, the audience will learn of the secrets that it holds.
"It has been a wonderful experience to work with fellow students to put this play together, says Hafele of her troupe of five. "The actors enjoy the strange world that the characters have drawn them into. This is the kind of show where you don't want to give too much of the plot away as it is very much a puzzle. It's up to the audience to collect all of the pieces and solve the puzzle, and it's up to the actors to help them along. The ending result of the show makes it worth the watch!"
Tickets range from $5-8. For more information contact the University Box Office at 715-425-3114 or visit www.uwrf.edu/csta/season.html. The box office is open one week before first performance from 10 a.m. to 3 p.m. Monday – Friday and one hour before each performance.
Photo: Kelsey Lynnae Anderson, a senior theatre arts major from Esko, Minn, as Jackie-O.
-30-
Last updated: Thursday, 22-Apr-2010 16:09:56 Central Daylight Time