UW-RF Home > University Communications Home > This Month's News Releases
University Communications
For more information contact news@uwrf.edu.
33rd Annual Colts in Training Sale Held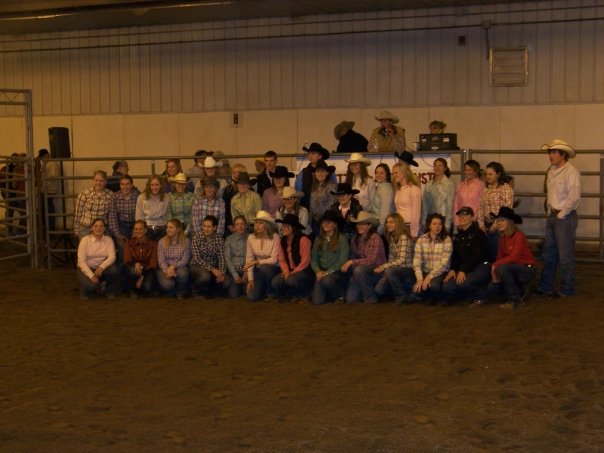 JUNE 5, 2009 | University of Wisconsin-River Falls animal science Professor Nathan O'Connor and students in his spring semester course, Principles of Training Horses, and students in an independent study class, presented some 44 2-year-old horses to the public at the 33rd Annual Colts in Training Sale held at the UWRF Campus Laboratory Farm in May.
The halter-broken colts arrived in January, and students were instructed on how to perform the preliminary work in order to prepare them to be ridden. Students continued training the horses until the sale, said O'Connor.
"I was very proud of how the students prepared their horses for the sale," he said. "They made remarkable progress throughout the semester."
The first Colts in Training Sale was held in 1977. Retired animal science Professor Larry Kasten instructed the class and organized the auction from 1977 to 2006.
Nathan O'Connor has been instructing the class and organizing the auction since 2007. Mid America Equine Sales, of Lamar, Mo., and owned by Philip and David Solum, conducted the sale for the fourth year.
"The UWRF students have done a tremendous job with these colts," said Phil Solum. "The colts are relaxed, confident, and you can plainly see how much love and hard work they put into each and every one."
-30-
Last updated: Thursday, 22-Apr-2010 16:09:41 Central Daylight Time