UW-RF Home > University Communications Home > This Month's News Releases
University Communications
For more information contact news@uwrf.edu.
Students Receive Garden Club Scholarships
JUNE 1, 2009 | The Wisconsin Garden Club Federation has awarded $1,000 scholarships three University of Wisconsin-River Falls students.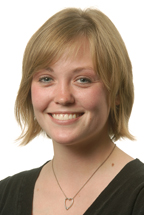 Katherine (Katie) Zabel (left), a junior horticulture major from Elk Mound, received a scholarship. She said her interest in horticulture sprouted because she was always around her mom's flower beds, vegetable gardens, and berry patches.
"I chose horticulture as my major because I love to be outside, getting dirty, and working hard," said Zabel. "In the future, I hope to experience different aspects of the industry. Every branch of horticulture is interesting to me."
Ryan Hansen (right), a senior horticulture major from Grantsburg, also received a scholarship. Hansen said his family's business and love for the outdoors has kept thinking about a future in the horticulture world. Hansen said he added a land-use planning minor to his agronomy minor to help him have a diverse set of skills.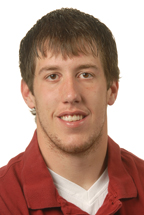 Molly Gilbert (below, left) , a sophomore horticulture major from Sturgeon Bay, received the WGCF Irene Straus Scholarship. "This scholarship is sponsored by the Olbrich Garden in Madison to honor a member that was instrumental in raising money for the garden," said Gilbert.
Gilbert will attend graduate school after she is finished with a Bachelor of Science degree in horticulture at UWRF. She hopes to continue her work in the floriculture or production area of horticulture.
These UWRF students will use the scholarship money to help pay for next year's tuition to further their education in horticulture, said Terry Ferris, horticulture professor at UWRF.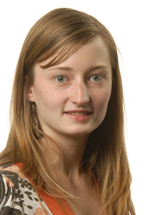 -30-
Last updated: Thursday, 22-Apr-2010 16:09:40 Central Daylight Time