UW-RF Home > Communications > This Month's News Releases
University Communications
For more information contact news@uwrf.edu.
Barbershop Quartet to Perform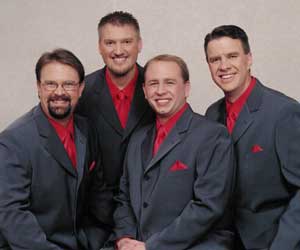 MARCH 30, 2009 | The University of Wisconsin - River Falls Wyman Series is hosting the Storm Front Barbershop Quartet on April 7 with a performance at 8 p.m. in the North Hall Auditorium.
Admission is $5 for adults, $3 for seniors/students (age 18 and under), and free for UWRF students and children (age 6 and under).
With more than 50 years of barbershop experience between them, Storm Front brings a wealth of energy, skill, emotion, and fun to the stage through comedy entertainment and great singing. The group's members include: David Ellis (tenor), Jim Clark (lead), Sydney Libsack (bass), and Darin Drown (baritone).
For more information, contact UWRF student programming at 715-425-4444.
-30-
Last updated: Thursday, 22-Apr-2010 16:09:30 Central Daylight Time