UW-RF Home > University Communications Home > This Month's News Releases
University Communications
For more information contact mark.a.kinders@uwrf.edu or brenda.k.bredahl@uwrf.edu.
UWRF Grants Reach New Heights
By Laurel Kolkind
UWRF University Communications
MARCH 28, 2008--The University of Wisconsin-River Falls received $3.8 million in faculty and staff grants for the 2006-07 school year, a record high for the university.
Some 44 grants were awarded to faculty for projects including conferences, forums, research and scholars programs. A total of 62 proposals were submitted to various programs.
While many grants went to new proposals, a large portion of the funding went to continuing programs such as UWRF Upward Bound program, the McNair Scholars program and the UWRF Student Support Services program.
"We are very encouraged by the grant productivity for the past fiscal year," said Chancellor Don Betz. "It is the product of focused efforts by a number of our faculty and staff. Particular recognition must be extended to Bill Campbell, our director of grants and research, and to the individual faculty whose work is appreciated and rewarded by a several granters."
The College of Agriculture, Food and Environmental Sciences received 15 grants totaling $774,978. Plant and Earth Science Associate Professor Michael Crotser received a $459,849 grant from the U.S. Department of Agriculture to establish a sustainable agriculture program. This program will promote profitable farming through sound environmental practices and also establish a sustainable agriculture major.
The sustainable agriculture project is a collaboration between UWRF, Chippewa Valley Technical College (CVTC) and Midwest Organic Sustainable Educational Service (MOSES). Bill Campbell, director of grants and research at UWRF, said that the sustainable agriculture grant was certainly a highlight. "It's fun to work on a project that is going to open up new opportunities for students, faculty and, in this case, area farmers and agriculturalists."
Agricultural Economics Assistant Professor Brenda Boetel received a $99,943 grant from the USDA Risk Management Agency for a comprehensive risk management education program for Midwest dairy and beef producers.
Plant and Earth Science Professor Steve Carlson received a $50,000 research grant from UW System and WiSys Inc., working with BioDiagnostics and Brown Seed Co., for his project "Capturing Commercial Value of Super High-Oil Corn Through Molecular Marker Assisted Breeding."
The College of Arts and Sciences received eight grants totaling $855,986 and representing more than double the amount from the previous year. Biology Professors Mark Bergland and Karen Klyczek received a $447,381 grant from the National Science Foundation to continue their case-based learning software project, called Case-It!
Physics Professor Jim Madsen along with Francis Halzen, from UW-Madison, received a grant from the NSF for $173,727 Madsen's "International Collaborative Experience" will help support teaching post-docs and undergraduate researchers in the IceCube Project. Biology Associate Professor Tim Lyden received $72,896 from UW System and WiSys Inc. for "Developing of Artificial Tissues for Potential Vaccine Production."
Chemistry Professor Mike Kahlow received $149,994 from National Science Foundation for "Redesigning Introductory Chemistry: A Student-Driven Model Curriculum." This grant's purpose is to completely redesign the chemistry curriculum to better fit the needs of our students and their future employers," says Campbell. "It will affect thousands of students over the years, a very significant impact. "
The College of Business and Economics was awarded four grants totaling $90,500. Jude Rathburn, an assistant professor of management and marketing, and Karen Ryan, instructional program manager in the education technology center, received a grant from UW-System OPID Curricular Redesign for $66,500 to be put toward "Using Technology to Enhance the First year Experience: Implications for Academic and Co-Curricular Learning."
The College of Education and Professional Studies received nine funded grants, totaling $943,017 and constituting about one-fourth of UWRF's total. Jennifer Borup, an associate professor of social work and director of the Western Wisconsin Partnership, received grants totaling $478, 225 to help support the WWP, which trains social workers in this part of the state. CEPS Associate Dean Mary Manke also received grants totaling in $109, 530 for three programs for the college. Jill Moe, director of Upward Bound, received a continuing grant for $291,662 per year for the next four years in support of the program, which prepares participants in skills needed for postsecondary education.
The student affairs area received six grants totaling $587,875, including $231,448 for the UWRF McNair Scholars program from the U.S. Department of Education as well as funding for the next four years totaling $924,000. Phil George, director of student support services, submitted a successful grant proposal for $278,292 from the USDOE for programs supporting first generation or low-income students along with students who have disabilities.
The Office of Outreach and Graduate Studies received funding for two grants. A grant titled "Stronger Together: An Educational Partnership for the Changing Economy" received $498,231. The grant was funded by the USDOE and was submitted by Katrina Larsen, director of the outreach office. Another grant, submitted by Kristen Allen, a program manager with outreach, was received for the St. Croix River Institute from the McKnight Foundation totaling $50,000. The program will allow collaborative research, student internships, organization partnerships and outreach courses.
Campbell attributes UWRF's grants success to the diligence and innovative approaches of faculty and staff, who write the majority of the proposals. "We've had continuing steady growth, interest and participation of faculty and staff," said Campbell. "We write good proposals here. For every year except one in 18 years, we've won more than 50 percent of the proposals submitted."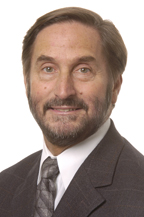 Chancellor Don Betz is heartened by the continuing success of UWRF grants. "Grant productivity is becoming increasingly vital to UW-River Falls and other higher education institutions," said Betz. "Grants can assist in providing the means to support particular programs and projects. With multi-year decreases in direct state support to higher education, public and private grants offer opportunities for the university to create and sustain research and learning that help us achieve the goals of Living the Promise, our university strategic plan. Grant identification and grant application preparation are time and mind-consuming processes, but they can yield real dividends. We look to build on last year's grant success to realize increased and broad-based support for a larger number of programs. It is the faculty and staff who are the generators of these nonstate external resources."
-30-
Last updated: Thursday, 22-Apr-2010 16:08:52 Central Daylight Time