UW-RF Home > University Communications Home > This Month's News Releases
University Communications
For more information contact mark.a.kinders@uwrf.edu or brenda.k.bredahl@uwrf.edu.
"Green" Energy Survey of Public Organizations to Be Launched
JAN. 11, 2008--Recent spikes in consumer energy prices, uncertainty over future supplies, record-setting crude oil prices, and concerns about global warming have brought energy issues to the forefront of policy debates in Washington, D.C., and communities across the country. These same factors are at issue in Wisconsin and other states, where perceived economic development opportunities and the desire to sustain rural working lands are fueling a growing interest in renewable energies of wind, solar, hydro and biomass.
To begin to assess current and future demand for renewable energy, the University of Wisconsin-River Falls is sending a survey Jan. 14-18 to selected organizations in the region.
The UWRF Survey Research Center, with UW-Extension county agents Andrew Dane (Chippewa and Barron counties) and Pete Kling (St. Croix County), will send surveys to city and county administrators, facility managers for universities and technical colleges, and leaders of hospitals and school districts in the seven counties included in the West Central Wisconsin Regional Planning Commission. The survey is being funded by a grant from the Agricultural Marketing Resource Center, a national resource organization for value-added agriculture.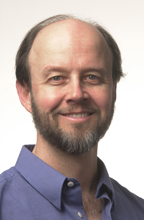 David Trechter, director of the Survey Research Center and chair of the agricultural economics department at UWRF, says the survey is opportune. "Renewable energy is an important potential regional economic development opportunity for western Wisconsin," says Trechter. "Things such as biogas produced in manure digesters, electricity generated by wind turbines or furnaces fueled with bioenergy from wood or switch grass represent potential new 'crops' for farmers in the district."
This could mean more jobs for local people and more income in the local economy. Trechter also notes that increases in demand for this type of energy would be expected to drive innovation that will make energy from renewable sources ever more cost competitive with conventional energy sources such as oil and coal.
There is a bit of a chicken-and-egg challenge in launching a renewable energy industry, says Trechter: "How can energy providers make a commitment to investing in renewable energy unless they know there will be people willing to buy it, and how can consumers commit to buying such energy without knowing if it will be available and at what cost?"
Organizers say the survey is a first step in quantifying expected future demand for renewable energy in one key segment of the energy market--public organizations.
"We really hope that the 150 or so organizations to which we are sending the questionnaire will take the few minutes to complete it," said Trechter, adding, "we think renewable energy is a critically important issue for this region and the world."
-30-
Last updated: Thursday, 22-Apr-2010 16:08:45 Central Daylight Time