UW-RF Home > University Communications Home > This Month's News Releases
University Communications
For more information contact mark.a.kinders@uwrf.edu or brenda.k.bredahl@uwrf.edu.
Low-Income Families Face Challenges in Western Wisconsin
For more information on the survey, contact: West CAP (715-265-4271 and/or 800-606-9227): Peter Kilde, Executive Director, ext. 328 ; Patrick Pesek-Herriges, Senior Planner, ext. 326 ; Robyn Thibado, Social Assets Director, ext. 330 OR UWRF Survey Research Center, Dr. David Trechter: 715-425-3129
DEC. 17, 2007--An extensive survey of low-income families in seven western Wisconsin counties show they face significant challenges in access to health care, reliable food supplies, affordable housing and transportation, with insufficient income being the pervasive, underlying problem.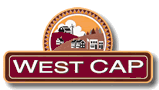 West CAP, the West Central Wisconsin Community Action Agency, Inc., based in Glenwood City, commissioned the survey through a grant from the Otto Bremer Foundation.
Some 930 households responded to the "Community Needs Survey," which was conducted by the Survey Research Center (SRC) at the University of Wisconsin-River Falls. Residents responded from Barron, Chippewa, Dunn, Pepin, Piece, Polk and St. Croix counties. Coordinating the survey were West CAP's senior planner Patrick Pesek-Herriges and social assets director Robyn Thibado.
In one of the most comprehensive surveys of challenges faced by low-income families, the SRC created a "hardship index" that measured problems in housing, transportation, legal issues, health care, child care or food and nutrition.
According to the survey results, some 74 percent of low-income households experienced difficulties in at least one of these areas in the past year, with 18 percent reporting multiple problems.
Low income households in western Wisconsin are disproportionately represented by the elderly, people with disabilities, and female-headed families. They are primarily "working poor" or retired on Social Security or pensions. Nearly one in five has not finished high school.
According to the report, more than 80 percent of responding households had difficulty in providing sufficient food for their families, including an inability to provide fresh fruits and vegetables on even a weekly basis (74 percent). Extrapolations suggest that an estimated 5,000 households (10 percent of lower-income families) in west-central Wisconsin were unable to provide three meals per day at some point in the preceding year; and up to 6,000 (12 percent) used local food pantries over that time period.
One bit of good news, according to Survey Research Director, Dr. David Trechter, is that the hardships facing many lower-income families are limited to one or two categories of problems. It is generally easier to lift a family out of poverty when only one or two types of issues have to be addressed than if they face an array of problems, Trechter suggested.
Although problems of this kind are experienced by families area-wide, there were some variations by counties. Among the findings were that low-income families in Polk, Chippewa and Barron counties have a greater likelihood of having unstable housing. Residents of Dunn County were most likely to have structural problems in their current housing. On health issues, residents of Dunn County were less likely to visit the dentist because of cost, while those in Polk County were more likely not to have visited a doctor. Pierce County adults are less likely to have regular medical checkups, and Chippewa County residents were less likely to fill prescriptions due to cost.
Costs in health care and energy are particularly impacting low-income families, according to Peter Kilde, West CAP's executive director.
"Regional residents have to understand that even hardworking folks with the best of intentions face an extremely challenging environment. What we are seeing is not only the traditional squeeze on low-income families, but that more people who were on tight budgets are no longer able to meet their needs," Kilde said.
"We have one whole set of demographics in western Pierce, Polk and St. Croix counties that are affluent and commuter-oriented. That overlaps with a rural area where people are struggling," he added.
Poverty can be more difficult to address because of the geography and demographics of the region, Kilde noted. "There are unique problems in our area. The cost of living is higher because of the Twin Cities, but there are many people with lower incomes, such as the elderly. They are not able to keep pace with regional costs."
The West CAP service region accounts for about 330,000 persons in a fast-growing region sandwiched between the population areas of the Twin Cities and Eau Claire, with no single community larger than 15,000 in population.
West CAP first surveyed residents in 1995 on health-care, housing, transportation and income issues and does so every three years. Kilde notes that the depth of the problems uncovered by UWRF compared to previous surveys is consistent.
Emerging issues with a weakening economy are home foreclosures, fuel costs, and affordable health care, Kilde said.
According to Kilde, West CAP is required to annually submit a plan to Wisconsin state agencies describing how it will apply about $345,000 in federal block grants to alleviate regional poverty. Annually, the state receives about $6 million for these programs.
Pesek-Herriges noted there was some positive news in the survey, including a high percentage of households who reported engaging in regular exercise, as well as families who report taking proactive steps to conserve energy in their households. Additionally, he noted, the respondents indicated they have good financial literacy and do not need help in such fundamentals as balancing a checkbook or understanding their credit status.
The survey also revealed that an increasing number of households own a computer (45 percent) and can access the Internet (38 percent) from at home, which can enable greater access to resources and information.
"If there is good news in the problem areas, it is that our mix of West CAP programs to address these issues is appropriate," Kilde said.
West CAP's existing programs that address these issues or new initiatives that will be pursued in response to the survey, include:
·Addressing homelessness by helping clients build their social and educational skills as well as providing emergency food assistance to 21 regional food pantries in which participants have greater freedom in food selection. Through its food pantries connections, West CAP uses those sites to learn if patrons need help addressing additional poverty problems.
·Weatherizing 550 homes and apartments annually through the nation's oldest federally funded home weatherization program, launched by West CAP in 1974.
·Converting unstable mortgages into reliable fixed rate mortgages through a pilot project with First National Bank of River Falls/Prescott.
·Providing dependable transportation through its "JumpStart" program that helps low-income families purchase reliable, fuel-efficient cars. The nationally recognized program has proven itself in producing positive outcomes in employment, education and income, "right down the list," Kilde says. Two years ago, U.S. Sen. Herb Kohl (D-Wis.) and third district Representative Ron Kind (D-Wis.) successfully introduced directed federal funding to expand the program. West CAP continues to work with U.S. Rep. Gwen Moore (D-Milwaukee) to introduce legislation that provides federal funding to amend the federal emphasis on mass transportation to individual vehicle ownership.
Pesek-Herriges notes that the region's lack of public transportation means that owning a reliable car is the only practical way for rural families meet their essential work and family needs. "We are only scratching the surface of the needs that exist," he said. "Low income families are like every other working family in America: Owning a reliable car is a basic necessity for success in work and family life."
·Educating low-income families on how to seek federal earned income tax credits (EITC). Pesek-Herriges noted the survey indicates that 84 percent of the families who qualified for the credit failed to apply, with more than 4,200 households eligible. The largest anti-poverty program in the nation, the EITC program could provide an average of $1,700 for desperate families, he said.
·Exploring the creation of a health-care cooperative. Health-care problems are "alarming" but not new to the region, Kilde noted. West CAP is investigating options of assistance in this area. Other community action programs in the state have had some success in organizing home health- or dental-care cooperatives that could have potential for the region.
Kilde said programs like West CAP's are deserving of public support for a range of reasons.
"We do live with those around us who have real needs right now. Unless we change that, they will be in need next month, too. Kicking a person out of the queue for help doesn't solve the problem.
"The proper way to look at this is to understand that poverty is a community-wide issue. There is too much of 'what's wrong with those people.' For a community to work it must benefit everyone. If people are driven to desperation because of health or shelter issues, that costs us all," said Kilde. "We must create a model community where it sees itself as a community more than simply meeting the obligation of paying our taxes and letting government solve any problems."
A copy of the Community Needs Survey Report is available on the West CAP Web site at http://www.westcap.org/.
-30-
Survey Shows the Challenges For Region's Low-income Families
A "Community Needs Survey" initiated by West CAP, a community action agency serving seven counties in west-central Wisconsin, shows that low-income families in those counties are confronting numerous challenges.
A total of 930 households with less than $40,000 annual income responded to the survey coordinated by the Survey Research Center at UW-River Falls. An estimated 4,000 households in Barron, Chippewa, Dunn, Pepin, Piece, Polk and St. Croix counties met the survey's threshold to be considered low-income or impoverished.
Among the findings:
·80 percent listed access to health care as one of their top three issues, with 68 percent also citing income problems. Food/nutrition, housing and employment were issues to about one-third of the respondents, and transportation for 28 percent.
·On a "hardship index," 74 percent of households experienced at least one problem; and 18 percent had numerous difficulties in the past year. Measured were challenges in housing, transportation, legal issues, health care, child care or food/nutrition.
·53 percent of respondents were retired; 28 percent were working at least part-time in full-time employment and another 10 percent had part-time jobs.
·41 percent of females reported income of less than $15,000, nearly double the 21 percent of males in that income bracket.
·30 percent had no available savings.
·80 percent own their own residence-a high percentage, likely related to the high proportion of retirees among respondents.
·8 percent received housing assistance (Section 8 or rent subsidy).
·5 percent reported having been homeless. Some 2 percent were homeless in the last five years, which equates to about 1,020 households in the seven-county region.
·16 percent were actively seeking work but couldn't find it, compared to a regional unemployment rate of 4.7 percent.
·8 percent do not have health insurance, compared to a statewide average of 5 percent.
·27 percent said they can't afford to visit a dentist, 25 percent can't afford to buy medically necessary equipment, 16 percent said they can't afford to visit a doctor, and 14 percent couldn't afford to fill a prescription.
·15 percent relied on BadgerCare or Medical Assistance for health care.
·Fully employed single women with a high school diploma earning less than $15,000 per year were most likely not to have health insurance.
·15 percent had relied on Food Stamps in the past five years.
·10 percent couldn't provide their household with three daily meals at least once in the last year, which equates to up to 5,113 regional households.
·12 percent had relied on a food pantry, or up to 6,136 regional households.
·28 percent were educated beyond high school.
·80 percent of those without a high school diploma had household income of less than $25,000, compared to 57 percent for high school graduates and 32 percent for college graduates.
·Most had a valid driver's license, vehicle and car insurance. Women were more likely to have missed work or medical appointments because their vehicle broke down and they couldn't afford auto repairs.
·50 percent reported that they regularly exercised and had a healthy diet.
-30-
Last updated: Thursday, 22-Apr-2010 16:08:44 Central Daylight Time