UW-RF Home > University Communications Home > This Month's News Releases
University Communications
For more information contact mark.a.kinders@uwrf.edu or brenda.k.bredahl@uwrf.edu.
Community Classroom Discusses International Travel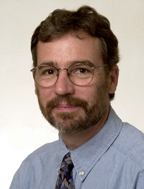 OCT. 22, 2007--The benefits of traveling abroad is the topic of the next Community Classroom offered by the University of Wisconsin-River Falls. UWRF Professor Charles Rader will share the stories of UWRF students abroad at a presentation, "Educating Global Citizens: Travels with UWRF Students," from 7 to 8:30 p.m. Nov. 12 at the River Falls Library.
Rader is a professor of geography and mapping sciences and coordinator of the International Traveling Classroom program. In the presentation, Rader will discuss the variety of international programs available as well as the challenges and benefits of learning while traveling and what students do to prepare for an experience like this.
UWRF offers programs that allow students to travel abroad and learn at the same time. The International Traveling Classroom does just this. Students who participate in this program travel to London, Paris, Vienna, and other cities and countries. They enroll in UWRF classes, earn credits toward a degree, and learn things that can't be taught in a classroom such as such as visiting key historical sites, speaking with locals about their culture, and interacting with political leaders, says Rader.
The Community Classroom is a series of presentations sponsored by the UWRF Outreach Office and the College of Arts and Sciences and presented by UW-River Falls faculty that is designed to help people understand and address the vital concerns of the contemporary world.
Events are informal, free, and open to the public. Registration is not required to attend. The River Falls Public Library is located at the intersection of North Main and Union streets in River Falls.
The UW-RF Outreach and Graduate Studies Office provides lifelong learners with academic and professional development and enrichment programs that are practical, flexible, convenient and affordable. A complete list of courses and online registration information is available at www.uwrf.edu/outreach or can be obtained by calling the UW-RF outreach office at 715-425-3256, 1-800-228-5607 or by e-mailing outreach@uwrf.edu .
-30-
Last updated: Thursday, 22-Apr-2010 16:08:36 Central Daylight Time