UW-RF Home > University Communications Home > This Month's News Releases
University Communications
For more information contact mark.a.kinders@uwrf.edu or brenda.k.bredahl@uwrf.edu.
PDK Seminar Offers A Glimpse into World Service
By Erin Orgeman
UWRF University Communications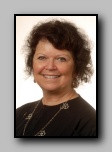 OCT. 12, 2007--Learning about other countries is an eye-opening experience, but the University of Wisconsin-River Falls Chapter of Phi Delta Kappa would like to take that learning experience a step further and translate it into action.
As part of its seminar program, Linda Alvarez, UWRF multicultural services advisor, will speak on her summer service experience in Kenya on Nov. 8 at 4:30 p.m. in the Eau Galle Room of the University Center.
Her presentation, " Education and Economic Development in Kenya: The Orphans of Kiambiu," is free and open to the public. Alvarez will talk about ways that campus and community members can help this situation that is very bleak for a population of children.
Alvarez spent a month in Kenya this summer after gaining inspiration during a visit by the 2005 UWRF distinguished alumnus, Sigurd Hanson, who was then director of World Vision-Pakistan. In a speech to the campus and community, Hanson emphasized the importance of each human life and that each one lost is significant in the progression of our world.
It was then that Alvarez made inquiries about areas that were in need and made arrangements to go to Kiambiu, a slum in the east part of the city of Narobi. There, she became involved with LECDEN, which is a community-based non-governmental organization working to improve the lives of those affected by the HIV/AIDS pandemic in urban slums and rural settlements.
Being an orphan herself and raised by her grandmother, Alvarez felt a kinship with the community and was compelled and drawn to those children left to fend for themselves after losing their parents to AIDS. None of these children have much in the way of food, a home, or the money for uniforms to attend school.
Alvarez was able to see how important education was in the survival of these orphans. "Once we raised money to get these children in school, I realized how important it was for them to have a place to go all day. Teachers even kept the children after to avoid the possibility of them being kidnapped and sold for sex trade."
Seeing the horrors of the living conditions for these people, Alvarez wants to speak on behalf of them and hopefully take something horrific and make it heroic. "These orphans and citizens of this slum aren't asking for a handout, they are asking for a hand up," she explained.
While there, Alvarez brought textbooks, school supplies and materials donated from UWRF staff and departments and her friends and acquaintances. She also will have jewelry made by the villagers that will be available for sale and all proceeds will go back to the organization for community assistance.
At the presentation she will share photos, the stories of the children she met, and the work of the founders of LECDEN as well as a documentary film about her trip made by the staff of UWRF TV Services. She hopes to bring her presentation to the larger community as well.
PDK is a professional education association whose members consist of faculty members, administrators, teachers and students. The association's organizational structure is based on grassroots chapters at universities and colleges throughout the United States and abroad. PDK is most well known Phi Delta Kappa/Gallup Poll of the Public's Attitudes Toward the Public Schools, conducted annually by the organization. For more information contact Alvarez at 715-425-3531 or José Vega, president of the UWRF chapter of PDK, at 715-425-3697.
-30-
Last updated: Thursday, 22-Apr-2010 16:08:35 Central Daylight Time