UW-RF Home > University Communications Home > This Month's News Releases
University Communications
For more information contact mark.a.kinders@uwrf.edu or brenda.k.bredahl@uwrf.edu.
Executive-in-Residence Program Features Phillips Plastics CEO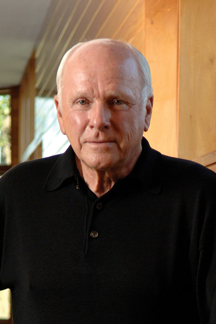 SEPT. 21, 2007--Robert Cervenka, founder, chairman of the board, and chief executive officer of Phillips Plastics Corp., will speak at the University of Wisconsin-River Falls on Thursday, Oct. 11 as part of the College of Business and Economics' Executive-in Residence Program.
Cervenka's presentation, "The Creation and Sustaining of a High Performance Culture," will be held in the Riverview Ballroom of the University Center from 2 to 3 p.m. The presentation is free and open to the public.
Cervenka founded Phillips Plastics Corp. in 1964, in Phillips, Wis. He has more than 40 years experience in the plastic injection molding industry and has worked comprehensively in every facet of the business. Cervenka has been a long-time champion of entrepreneurial and technological development in Wisconsin and served on the original Governor's Science and Technology Council. He holds a bachelor of science in mechanical engineering from the University of Wisconsin-Madison.
Cervenka received the 2005 Seize the Day Award at the Wisconsin Entrepreneurs' Conference in Milwaukee. He serves or has served on at least eight committees related to business and technology, including the U.S. Chamber of Commerce Board of Directors; Northern Wisconsin Technology Council; Wisconsin Science and Technology Council; Education, Employment and Training Committee of the U.S. Chamber of Commerce; and the University of Wisconsin-Stout Manufacturing Technology Transfer Board of Directors.
The CBE Executive-in-Residence Program is sponsored by Pierce-Pepin Cooperative Services. For more information on the program, contact CBE Dean Barbara Nemecek at 715-425-3335 or email barbara.nemecek@uwrf.edu.
-30-
Last updated: Thursday, 22-Apr-2010 16:08:31 Central Daylight Time