UW-RF Home > University Communications Home > This Month's News Releases
University Communications
For more information contact mark.a.kinders@uwrf.edu or brenda.k.bredahl@uwrf.edu.
Inaugural Lecture Series Honors Late Professor Ed Peterson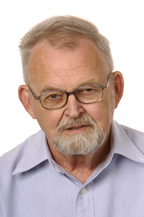 SEPT. 21, 2007--The first presentation in a new lecture series designed in honor of the late Edward N. Peterson (right), a beloved history professor at the University of Wisconsin-River Falls and River Falls resident who died in 2005, will feature Peterson's former colleague who is an international Holocaust and genocide expert.
Stephen Feinstein (below, left) of Minneapolis will present, "When 'Never Again' is a Cliché: the Complicated Role of Rescuers in Genocide," at 4:30 p.m. Oct. 2 in the Abbott Concert Hall of the Kleinpell Fine Arts building. A reception will be held at 3:30 p.m. in the KFA lobby.
Feinstein is an emeritus professor of history at UWRF and director of the Center for Holocaust and Genocide Studies at the University of Minnesota. As director, he coordinates and presents conferences, lectures, and national exhibits, and conducts and fosters research, scholarship and publications related to genocide. Feinstein has also taught courses on the Holocaust at UWRF.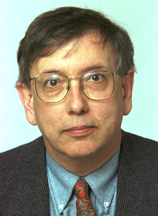 A scholar of Russian and Soviet history, Feinstein has published numerous articles on the Holocaust and genocide and especially the topic of art created during the Holocaust and by Holocaust survivors. His most recent book is "Absence/Presence: Critical Essays on the Artistic Memory of the Holocaust.
As the first lecture in the Edward N. Peterson Lecture Series, the lecture was created by the History and Philosophy Department to explore issues that were close to Peterson's heart: war and peace, the abuse and limits of power, and man's struggle for democracy in the 20th century. Lectures will be held annually and made possible by the series' endowment fund.
Peterson taught history at UWRF for more than 50 years and received the 2004 UWRF Distinguished Teacher Award. He has written 10 books on Germany in the 20th century.
This event is free and open to the public. For more information, please contact the UWRF History Department at 715-425-3164.
-30-
Last updated: Thursday, 22-Apr-2010 16:08:30 Central Daylight Time