UW-RF Home > University Communications Home > This Month's News Releases
University Communications
For more information contact mark.a.kinders@uwrf.edu or brenda.k.bredahl@uwrf.edu.
Art Educators Display Fruits of Their Labor
By Lisa Stratton
UWRF University Communications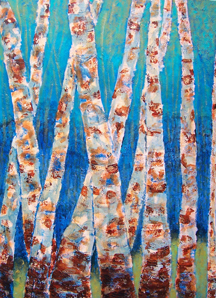 SEPT. 21, 2007--Works by many of Wisconsin's most talented art teachers will be displayed in a juried show beginning Oct. 2 in Gallery 101 at the University of Wisconsin-River Falls in conjunction with the Wisconsin Art Education Association annual conference, held on campus Oct. 25-26.
Lia Johnson, a member of the art department faculty at the University of Wisconsin-Eau Claire, is the exhibit's coordinator. The exhibit runs through Oct. 26, and a reception and awards ceremony for the show will take place in the gallery on Oct. 25 at 4:30 p.m. All of the works represent the subject matter of "Creating Connections," the theme of the WAEA conference.
"The exhibit includes many media, both 2D and 3D," says Johnson. "We have photographs, paintings, a number of mixed media pieces, books, a weaving, and a few other types represented."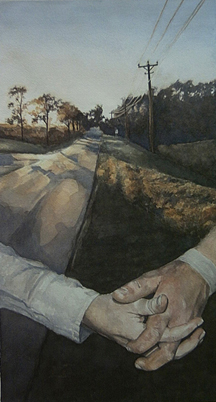 "I consider it a privilege to share and work with other art teachers," says Johnson. "Being a member of a professional organization is an important part of my career. I learn more and share more about my art and teaching, and I become a better teacher for my students. WAEA is the natural outgrowth of that."
The pieces were juried by Anastasia Shartin, visual arts coordinator of The Phipps Center for the Arts in Hudson, Wis., and UWRF Art Professor Emeritus Bill Ammerman.
Johnson says that the show illustrates the idea that the creation of works of art does not stop when a person begins teaching it.
"For most of the art teachers I know, making art is integrally tied to teaching it. I don't consider art making and art teaching--or any teaching really--that different from each other, says Johnson. "Both are trying to create something: to transform it, to bring forth a vision."
Gallery 101, located in the Kleinpell Fine Arts building, is open for viewing Monday-Friday from 9 a.m. to 5 p.m., and 7 to 9 p.m. On Oct. 25, the gallery will be open from 8 a.m. to 6 p.m., and from 7 to 9 p.m. On Oct. 26, gallery hours will be 8 a.m. to 4 p.m.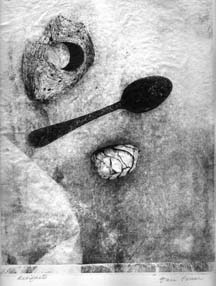 For more information on the WAEA conference or art exhibit at UWRF, please contact Lynn Jermal at 715-425-3375.
-30-
Photos, top: K. Enseth, Birch Trees II; center: L. Holdren, Apogee in Low Light 1; right: T. Powers, Artifacts.
Last updated: Thursday, 22-Apr-2010 16:08:30 Central Daylight Time