UW-RF Home > University Communications Home > This Month's News Releases
University Communications
For more information contact mark.a.kinders@uwrf.edu or brenda.k.bredahl@uwrf.edu.
UWRF Receives USDA Grant for Sustainable Ag Project
JUNE 27, 2007--U.S. Sen. Herb Kohl announced June 21 that the University of Wisconsin-River Falls is the recipient of a $460,000 grant from the U.S. Department of Agriculture for a sustainable agriculture project.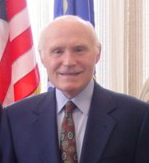 "This is exciting news for UW-River Falls and our state's agricultural community," said Kohl, who is chairperson of the Senate's Agriculture Appropriations Panel and directs funding initiatives for sustainable agriculture research as part of the USDA's annual budget. "Sustainable agriculture projects like these promote profitable farming through sound environmental practices. Wisconsin has been a leader in this practice of farming and has proven that it is both effective and efficient. I'm proud that UW-River Falls has won this competitive grant."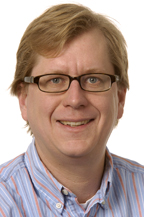 Michael Crotser, an associate professor in the department of plant and earth science, will be director of the project, which is a multi-faceted collaboration between UWRF, Chippewa Valley Technical College (CVTC) and Midwest Organic and Sustainable Education Service (MOSES).
The grant will allow UWRF to establish a sustainable agriculture major within the College of Agriculture, Food and Environmental Sciences (CAFES) and infuse sustainable agriculture content and practices into the college's other agriculture science programs. Currently, UWRF offers a sustainable agriculture option within CAFES' crops and soils program and a sustainable community development option through CAFES' master of science program.
Organizers are excited about new opportunities for students. "We hope to have the sustainable agriculture option grow, to fully serve all majors within the college, including majors such as animal science and agricultural economics," says Crotser.
In addition to expanding the degree options in sustainable agriculture for UWRF students, new courses in sustainable agriculture will be offered though CVTC's landscape horticulture diploma program, and sustainable practices will be infused into courses in CVTC's associate degree programs in animal science and agronomy.
"We are excited to develop this new curriculum," said Crotser. "Moreover, we have the expectation to be the leader in supplying graduates to this growing area of agriculture. The opportunity to work with the Midwest Organic and Sustainable Education Service and Chippewa Valley Technical College will provide a complementary approach to educate students and Wisconsin's citizens in sustainable agriculture."
The federal grant also will provide for the creation of outreach seminars and workshops for area residents and agricultural producers as well as high school teachers and their students to learn the principles of sustainability and develop skills in organic food and fiber production and to connect with current industry practitioners.
The grant will initially fund a baccalaureate degree-level teaching improvement project in food and agricultural sciences. Priority areas include new bio-based products and technologies, healthy food choices and lifestyles, and human sciences that address rural youth, families and communities' well-being. Educational strategies will then be developed, including curricula design and materials development, faculty preparation endeavors and student experiential learning opportunities.
"We are delighted to receive this USDA grant as an investment in UW-River Falls long-time and long-term commitment to sustainability pioneered for us in our College of Agriculture, Food and Environmental Sciences and now one of the university's strategic plan goals," says UWRF Chancellor Don Betz. "It is also a clear recognition of the capabilities of UWRF's Dr. Mike Crotser and our able partners at CVTC and MOSES. The clear winners are those we all serve in western Wisconsin."
-30-
Last updated: Thursday, 22-Apr-2010 16:08:22 Central Daylight Time