UW-RF Home > University Communications Home > This Month's News Releases
University Communications
For more information contact mark.a.kinders@uwrf.edu or brenda.k.bredahl@uwrf.edu.
Renowned Citizen-Activist Author to Visit

MARCH 15, 2007--Paul Rogat Loeb, author of "The Soul of A Citizen: Living With Conviction in a Cynical Time" and editor of "The Impossible will Take a Little While: A Citizen's Guide to Hope in a Time of Fear," will speak about how citizens can make their voices heard and actions count at a public lecture March 20 at 2 p.m. in the Kinnickinnic River Theater of the University Center at the University of Wisconsin-River Falls. The event is free.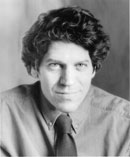 Loeb will address questions such as:
• What gets people--especially students--involved in working for change?
• What stops people from becoming involved?
• How can community involvement give citizens a powerful sense of connection and purpose, nurturing hope in a time of fear?
• How can activists avoid burning out in exhaustion, and keep on for the long haul?
While on campus, Loeb also will speak to a teacher education class and facilitate a faculty/staff development workshop on engaged learning.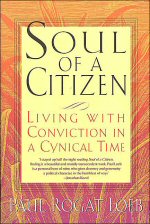 Loeb also is the author of "Generation at the Crossroads, "Nuclear Culture," and "Hope in Hard Times," and has written about social involvement for The New York Times, Washington Post, USA Today, Psychology Today, Parents magazine, Redbook, Mother Jones, Salon and many other publications.
Contemporary leaders and thinkers have praised Loeb's work. "Paul Loeb brings hope for a better world in a time when we so urgently need it," says Millard Fuller, found of Habitat for Humanity. Alice Walker, author of "The Color Purple," says, "The voices Loeb finds demonstrate that courage can be another name for love."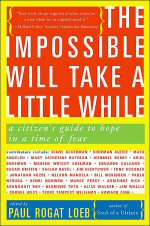 Loeb has made numerous international radio and TV appearances and has lectured at more than 300 college campuses and national conferences. His talk at the annual provost's conference of the American Association of State Colleges and Universities in January 2002 inspired what is now the American Democracy Project; UWRF is among the 200 member campuses. Loeb is also an affiliate scholar at Seattle's Center for Ethical Leadership.
For more information on the event contact Terry Brown, dean of the College of Arts and Sciences, at 715-425-3777 or e-mail terry.m.brown@uwrf.edu.

-30-
Last updated: Thursday, 22-Apr-2010 16:08:04 Central Daylight Time