UW-RF Home > University Communications Home > This Month's News Releases
University Communications
For more information contact mark.a.kinders@uwrf.edu or brenda.k.bredahl@uwrf.edu.
UWRF Hosts American Democracy Project Conference
By Samantha Wenwoi
MARCH 12, 2007--Students, faculty, staff and administrators from all over the Midwest will flock to the University of Wisconsin- River Falls campus April 12-14 for the first American Democracy Project Midwest Regional Conference.
Two engagements in conjuction with the conferece, keynote speaker and environmentalist John Cronin (7-8 p.m., April 12, University Center) and a presentation by New York Times journalist Greg Brock (12:30 - 1:30 p.m. April 13, University Center), are free and open to the public.
The American Democracy Project is a multi-campus program that seeks to foster civic engagement in the United States. Backed by the AASCU and the New York Times, some 190 campuses, representing 1.7 million students, have made it a priority to increase the number of undergraduates who are committed to engaging in an informed and meaningful civic life.
UW-River Falls offered to host the first regional conference to launch the local discussion on student civic engagement. "We chose ourselves," said Blake Fry, special assistant to the chancellor at UWRF. "Many of us on this campus had been active in civic engagement so we felt that we were in the best position to initiate a regional conference. Also, it's very appropriate for us because community is one of our core values and developing engaged leaders is one of our strategic planning goals."
The conference, "Spaces of Civic Engagement," invites attendees to "explore the myriad spaces where students, faculty, alumni, staff and local residents can come together to exchange ideas, solve problems and improve the physical and intellectual environments on college campuses."
All conference activities will be held in the new University Center, a central building on campus that incorporates environmentally sustainable building principles. The UC was planned and funded by civic-minded UWRF students and opened in January.
"It's a great showcase event for our new University Center, the design of which shows students being engaged with their world," Fry said. "We're really looking forward to it happening and hoping for strong attendance."
Featuring addresses from nationally renowned speakers and representatives from 18 Midwestern colleges and universities, the conference aims to help participants create or maintain a civic-friendly atmosphere on their college campuses. Scheduled speakers include: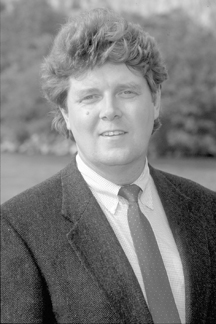 ·7-8 p.m., April 12, University Center. Keynote speaker John nCronin's presentation is free and open to the public. Cronin isa renowned environmentalist and policy-maker who Time Magazine recognized as a "Hero for the Planet." Cronin is described as a college professor without a college degree, a former commercial fisherman, and frequent contributor to The New York Times. He has dedicated his career to the American environment and garnered extensive praise from publications such as The Wall Street Journal and the Miami Herald, which called him a "hero in one of the great success stories of the modern environmental movement."
A native of the Hudson River Valley, Cronin's work there was featured on "Bill Moyers Presents: America's First River." He co-authored, with Robert F. Kennedy, Jr., "The Riverkeepers" and has been a frequent contributor on environmental policy on the op-ed page of The New York Times. Cronin produced and wrote "The Last Rivermen," which the Motion Picture Academy Foundation named one of the outstanding documentary films of 1991. He has also been involved in the investigation and prosecution of high profile pollution cases. The environmentalist has kept his crusade active in the classroom, helping students in his "Issues in Politics" course research, design, and lobby for environmental legislation.

As director of the Pace Academy for the Environment at Pace University, Cronin has turned his attention to working with citizens, teachers, scientists, policy-makers and business leaders on the ethical dimensions of the human relationship to nature.

·12:30-1:30 p.m., April 13, University Center. Speaker Greg Brock, senior editor of The New York Times, has more than 30 years of professional journalistic experience. Since joining The Times in 1995, he has served as the deputy political editor for the 1996 presidential campaign and was the news editor on the Foreign Desk during the Sept. 11, 2001, attacks and the first Iraq war. Prior to assuming senior editor duties, Brock was news editor in the Washington Bureau of The Times, during which he oversaw the day-to-day news coverage of the White House, Congress and all government agencies.
Brock is responsible for the standards and ethics of the newspaper and works with editors and reporters throughout the newsroom to address readers' concerns about bias, fairness and accuracy. Brock's presentation is free and open to the public.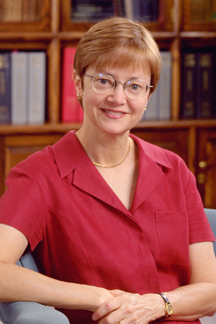 ·Anne Colby, a senior scholar with the Carnegie Foundation for the Advancement of Teaching, is a psychologist whose work centers on adult development with particular orientation to the development of character and values. Colby is the co-director of the preparation for the professions program and the political Engagement Project. She was also a team member of the foundation's study of Higher Education and the Development of Moral and Civic Responsibility Project. She previously acted as director of the Henry Murray Research Center of Radcliffe College.
·George Mehaffy is the vice president for academic leadership and change at the American Association of State Colleges and Universities. In 2003 he initiated the ADP in partnership with The New York Times, involving 197 institutions representing 1.7 million students. ADP has generated a broad range of national and campus-based activities, including a national meeting this past summer for 300 participants, a meeting at The New York Times for 170 student newspaper editors on the role of newspapers in a democracy, and a Wingspread Conference to develop a monograph for senior university leaders. He also developed a partnership with the National Survey of Student Engagement to assess civic engagement, a new series titled "Civic Engagement in Action" for participating campuses, and coordinated a trip to Hungary with university presidents to meet with representatives from eastern European countries about a European Democracy Project.
Prior to coming to AASCU, Mehaffy served as the vice president for academic affairs at Eastern New Mexico University. In 1994 he was the recipient of the Vice President's Award for Reinventing Government, which acknowledged his work in creating an innovative program while serving with the Coast Guard Reserve in San Diego.



·UWRF Chancellor Don Betz is a founding member of the American Democracy Project, which is coordinated by the American Association of State Colleges & Universities, representing 54 percent of college students in the United States. Betz is one of the founding signatories of the American College & Universities Presidents Climate Commitment and charter member of its Leadership Circle. The coalition urges campuses across the nation to pledge to be leaders in sustainability and other environmental initiatives.

Prior to coming to River Falls, Betz served as provost and vice president for academic affairs and professor of political science at the University of Central Oklahoma in Edmond. Betz also has served as the vice president of university relations, professor of political science, director of its Sequoyah Institute and the founder/advisor of its President's Leadership Class and Model U.N. program at Northeastern State University in Oklahoma. Since 1982 Don Betz has worked for and with the United Nations on issues related to the Middle East. A frequent writer and speaker, Betz has worked with newspapers, radio and television in the United States and other countries addressing international, leadership and educational issues.

Conference registration fees are $100 for students and $125 for faculty, staff and community members who sign up before March 30.
More information, including how to register, the conference agenda and lodging details, can be found at http://www.uwrf.edu/adp/conference/ .
-30-
Last updated: Thursday, 22-Apr-2010 16:08:04 Central Daylight Time