UW-RF Home > University Communications Home > This Month's News Releases
University Communications
For more information contact mark.a.kinders@uwrf.edu or brenda.k.bredahl@uwrf.edu.
Spring Wyman Series Returns With Rhythm
JAN. 29, 2007--The University of Wisconsin-River Falls Wyman Series during spring semester features a well-known gospel choir, an animal rights advocate, the Unity in the Community festival and a special presentation of an award-winning documentary on hate crimes.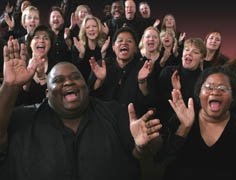 On Friday, Feb. 23 at 8 p.m. the renowned Twin Cities Gospel Choir will perform in North Hall Auditorium. TCGC will be performing their high-octane versions of inspirational spirituals and popular contemporary gospel tunes. The choir gathers singers of various musical experience, ethnic backgrounds, and ages to celebrate the tradition of African-American religious music. The choir strives to share its "good news" of gospel while leaving audiences energized and filled with spirit.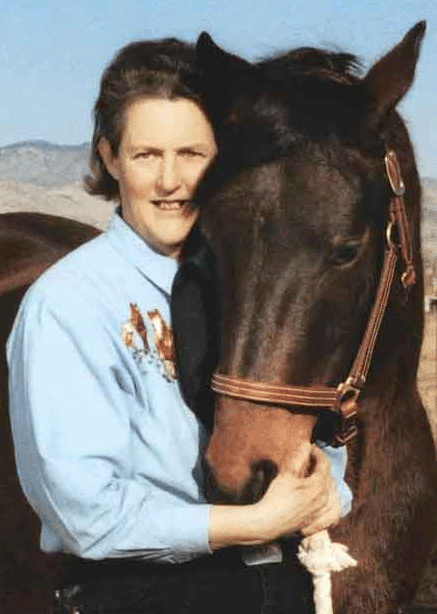 On Thursday, March 8 at 8 p.m. noted animal activist Dr. Temple Grandin will speak in the North Hall Auditorium. Being one of the most celebrated and effective animal advocates on the planet, Grandin will share her 30 years of professional training as an animal scientist and her understanding of the animal brain. As a person with an autism spectrum disorder, she will share her unique perspective on autism, calling it a "way station on the road from animals to humans." Grandin will support her ides through an exploration and discussion of animal feelings, aggressions, pain and suffering, as well as the animal genius. Her book, Animals in Translation , will be available for purchase at the lecture.
On Wednesday, April 25 at 10 a.m., the day-long outdoor festival entitled Unity in the Community will begin. It will take place in the University Center Mall and be a celebration of diversity on the UWRF campus as well as other cultures in the United State and throughout the world. There will be cultural dance performances as well as a sampling of a ethnic foods available for purchase.
On Wednesday, April 25 at 8 p.m. the award-winning documentary, Journey to a Hate Free Millennium, will be shown in the North Hall Auditorium. This film explores a solution to the hate crimes that have become frequent events in our daily lives. The film centers around the horrific hate crimes in recent years and explores the problems and solutions with great detail and understanding. Those who attend are welcome to take a stand against hate and create their own vision of a hate-free world.
Venues, dates and times subject to change. For more information about the Wyman Series, contact the UWRF student services and Programs office at 715-425-4444 or visit the web site at http://www.uwrf.edu/ssp/programs/events/wyman .
-30-
Last updated: Thursday, 22-Apr-2010 16:07:56 Central Daylight Time