UW-RF Home > University Communications Home > This Month's News Releases
University Communications
For more information contact mark.a.kinders@uwrf.edu or brenda.k.bredahl@uwrf.edu.
Outstanding Business Faculty Named
By Brian Hogenson
UW-RF University Communications
OCT. 9, 2006--The University of Wisconsin-River Falls College of Business and Economics recently gave awards to outstanding faculty members to recognize their achievements.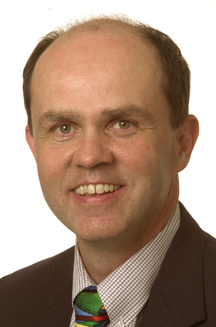 Brian Huffman, professor of management, won a publication award as well as Outstanding Teacher of the Year and an award for outstanding research.
Huffman has an undergraduate degree in mechanical engineering from Iowa State University, an M.B.A. with a finance emphasis and a Ph.D. in management from the University of Minnesota, and an M.S. in computer information systems from Boston University.
Huffman's research interests include exploration of big picture ideas in strategy, especially operations strategy. Huffman's other areas of interest include computer skills such as programming and business simulations in Java. He has recently had his research published in Insights for a Changing World and Emerging Issues in Business & Technology .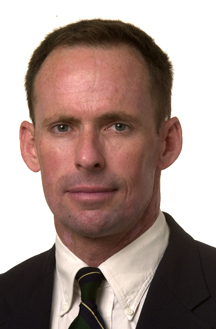 Charlie Corcoran, professor of finance, won an award in the publication category. Corcoran, who has a B.S. from Georgetown University and M.B.A. and Ph.D. from the University of Minnesota, has research interests including large databases, literature reviews, and random sample surveys. He has recently had his research published in the Journal of Business and Economics Research , and The Journal of Accounting and Finance Research .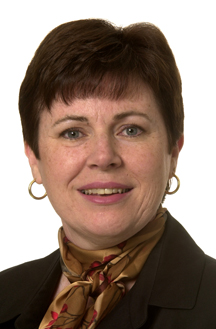 Claire Kilian, a professor of management, won the Outstanding Advisor of the Year awarrd. " Students have honored me with this award, and I'm humbled by that," she said. "However, I believe I am also just doing my job. Many other faculty here do a great job of advising as well ."
Killian has undergraduate degrees in psychology and anthropology from UW-Madison and a Ph.D. in labor and human resources from The Ohio State University.
According to Brian Shultz, associate dean of the College of Business and Economics, the awards for Outstanding Teacher and Outstanding Advisor are decided by polling graduates from two and four years ago. Awards for publication and outstanding research are chosen by a panel consisting of the last three award winners in the college, he said.
-30-
Last updated: Thursday, 22-Apr-2010 16:07:38 Central Daylight Time