UW-RF Home > University Communications Home > This Month's News Releases
University Communications
For more information contact mark.a.kinders@uwrf.edu or brenda.k.bredahl@uwrf.edu.
Presentation Explores Concept of Citizen-Journalist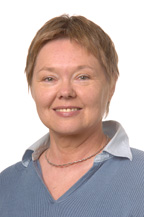 SEPT. 22, 2006--What is the role of the public in recapturing the American media? The University of Wisconsin-River Falls Community Classroom poses this question and others in the next presentation, "Growing the Next Generation of Informed Citizens--The Citizen Journalist Model." This second in the Community Classroom series will be presented from 7 to 8:30 p.m. at the River Falls Public Library on Thursday, Oct. 5.
Presenter Patricia Berg, an associate professor of the journalism department, delves into the uncertainties of our country's future: Are we prepared for what will happen when it's time for today's younger citizens to take the helm of government? How do members of all generations move beyond the Internet to harness the power of the American media, and to have our voices heard as "citizen journalists" and future leaders.
Berg is a member of the Minnesota News Council and holds a Ph.D. from the University of Minnesota, Twin Cities.
The Community Classroom Series, sponsored by the UW-RF College of Arts and Sciences and the Office of Outreach and Graduate Studies, is designed to help people explore the vital concerns of the contemporary world. Presentations are informal, free, and open to the public. No reservations are required to attend.
Upcoming presentations in the series will be "Tissue Engineering and Stem Cell Biology at UW-RF" by biology professor Tim Lyden on Thursday, Oct. 26, and "Walking the Tightrope of Career and Family Planning -- Can Today's Women Really Have it All?" by psychology professor Travis Tubre on Thursday, Nov. 16. All presentations are from 7 to 8:30 p.m. at the River Falls Public Library on Division and Union streets in River Falls.
The UW-RF outreach office provides lifelong learners with academic and professional development programs that are practical, flexible, convenient, and affordable. A complete list of programs and registration information is available at www.uwrf.edu/outreach or may be obtained by calling the outreach office at 1-800-228-5607 or 715-425-3256 or e-mail outreach@uwrf.edu.
-30-
Last updated: Thursday, 22-Apr-2010 16:07:34 Central Daylight Time