UW-RF Home > University Communications Home > This Month's News Releases
University Communications
For more information contact mark.a.kinders@uwrf.edu or brenda.k.bredahl@uwrf.edu.
Inauguration Speakers include Ag Secretary, Opera Star, TV Reporter
APRIL 21, 2006--Wisconsin's agriculture secretary, a singer with the Metropolitan Opera and a television journalist from KARE-11 TV who are University of Wisconsin-River Falls alumni will speak to faculty, staff, students and the community at the installation ceremony of Don Betz as the 16th chancellor of UW-River Falls on April 28 at 2 p.m. in the Knowles Center on campus.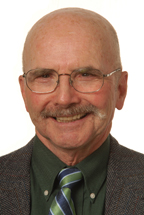 River Falls Mayor Don Richards (left) as well as UW System President Kevin Reilly, UW System Regents Brent Smith and Danae Davis will also join Secretary Rod Nilsestuen (right)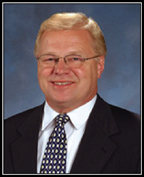 of the Department of Agriculture, Trade and Consumer Protection, Boyd Huppert (lower right) of KARE-11 TV and mezzo-soprano Patricia Steiner in the formulary program.

Representing faculty, staff and students and also speaking at the ceremony will be Nicholas Cluppert, president of the UW-River Falls Student Senate, Sarah Egerstrom, chair of the UW-River Falls Academic Staff Council and a 2000 alumna, Greg Elliott, president of the Wisconsin State Employees Union Local 351 and a 1976 alumnus, and Barbara Werner, chair of the UW-River Falls Faculty Senate.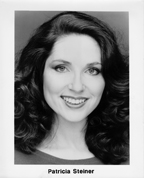 Beginning at 1 p.m., a free installation concert will be presented by the Symphonic Wind Ensemble, Concert Choir and Jazz Ensemble I. The wind ensemble is directed by music Professor Kristin Tjornehoj and the repertoire includes "Toccatta" by Girolamo Frescobaldi, "Enigma Variation" by Edward Elgar and "Pacifica Commemoration" by Mark Camphouse.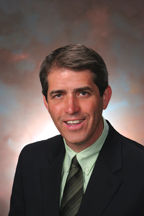 The Concert Choir is directed by music Professor Jong-Won Park and selections include "Carita et Amor" by Z. Randall Stroope, "Mata del Anima Sola" by Antonio Estevez, "Tres Cantos" with arrangement by Marcos Leite, and "Mouth Music" by Dolores Keane and John Faulkner.

The Jazz Ensemble I is conducted by music Professor David Milne and includes "March Majestic" by Bob Mintzer, "Sword" by Robert Curnow and "Blue Rondo A La Turk" by Dave Brubeck with arrangement by Kris Berg.

A processional will open the ceremony with "The Kings Go Forth" by Edward Gregson with the Symphonic Wind Ensemble and Concert Choir. Patricia Steiner will sing "America the Beautiful" following a welcome by Regent Davis. Steiner will also perform "Simple Gifts" a traditional Shaker piece arranged by Aaron Copland, "Laudamus te from the Mass in C Minor" by W.A. Mozart.

Betz's address about the future of the University is titled "Roots and Wings for the Global Century." He will speak to the inauguration themes of diversity, globalization, and service in the St. Croix Valley.

For complete information on the inauguration ceremony on April 28 as well as events during the week of April 23, visit the web site at http://www.uwrf.edu/inauguration.
-30-
Last updated: Thursday, 22-Apr-2010 16:07:20 Central Daylight Time