UW-RF Home > University Communications Home > This Month's News Releases
University Communications
For more information contact mark.a.kinders@uwrf.edu or brenda.k.bredahl@uwrf.edu.
Prof Honored With NACTA Fellow Award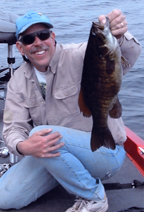 APRIL 21, 2006--Lewis May, a professor in the agricultural economics department at the University of Wisconsin-River Falls, was selected to receive the North American Colleges and Teachers of Agriculture (NACTA) Teacher Fellow Award.

May will be recognized for his award at the annual conference of the North American Colleges and Teachers of Agriculture at the University of British Columbia June 7-9, 2006.

The central purpose of NACTA is to recognize those individuals whose efforts represent the very best in agricultural higher education. The NACTA Teacher Fellow Award is a criteria-based award and is reviewed by a committee of NACTA members. Criteria included in the evaluation are the instructor's teaching philosophy; evaluations submitted by current students, alumni, administrative officers, and peers; a self-evaluation as well as factors such as availability to students, teaching innovations, and departmental/institutional activity.

May joined the UW-River Falls faculty in 1982 in the department of agricultural economics. He holds a doctorate in agricultural economics from Washington State University as well as a bachelor's and master's degrees in the same field from the University of Nebraska.

NACTA is a professional society whose members are post-secondary teachers of agriculture, and related resource and life sciences. The NACTA has an on-going commitment to improving teaching and learning, and to fostering the professional development of its members.

Past UW-River Falls recipients of the NACTA Teacher Fellow include: Leland S. Wittmer, 1979, Gerald M. Nolte, 1991, and Bonnie S. Walters, 2004.
-30-
Last updated: Thursday, 22-Apr-2010 16:07:20 Central Daylight Time