UW-RF Home > University Communications Home > This Month's News Releases
University Communications
For more information contact mark.a.kinders@uwrf.edu or brenda.k.bredahl@uwrf.edu.
Award-Winning Author to Visit UW-RF
By Justine Benzen
UW-RF University Communications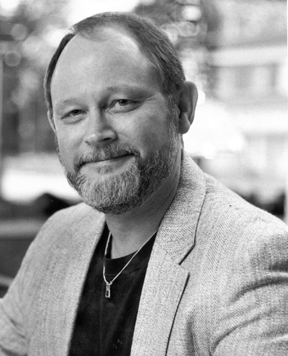 FEB. 3, 2006--Award-winning Twin Cities author William Kent Krueger will visit the University of Wisconsin-River Falls for its spring reading series on Feb. 23 at 3:30 p.m. in the breezeway of the Chalmer Davee Library.
Krueger has published six novels including "Mercy Falls," "Blood Hollow," "The Devil's Bed," "Purgatory Ridge," "Boundary Waters" and "Iron Lake."
Krueger has won many awards, including two Minnesota Book Awards, the Loft-McKnight Fiction Award, the Anthony Award for Best First Novel, the Barry Award for Best First Novel and the Dilys Award.
Krueger was born in Torrington, Wy. Before graduating high school he had lived in 11 houses, in eight cities, and in six states. He says some of the best years were spent in Hood River, Ore. "When people ask me where I am from, I usually lay that [honor] on Oregon."
He attended Stanford University for one year and then headed east where he married, worked in construction and wrote articles for magazines.
In the summer 1980 he moved to St. Paul, Minn. where he began his writing success.
"He is a terrific guy who writes wonderful, literate mysteries," said UW-RF English Professor Jennifer Brantley.
Brantley says the last time he visited UW-RF, he talked about the writing process and was an inspiration to writing students.
The library breezeway has been the site of student, faculty and guest-author readings since 1996. The reading series is an opportunity for all UW-RF students to read original poetry, short fiction, and creative nonfiction to fellow students, faculty, staff and community members. Guest poets and writers are also invited to read once a semester.
For more information on Krueger visit his Web site at http://www.williamkentkrueger.com . For additional information regarding the reading series, contact Brantley at 715/425-3173 or e-mail at jennifer.s.Brantley@uwrf.edu.
-30-
Last updated: Thursday, 22-Apr-2010 16:07:01 Central Daylight Time