UW-RF Home > University Communications Home > This Month's News Releases
University Communications
COMMENCEMENT IS DEC. 17

DEC. 5, 2005--The University of Wisconsin-River Falls will hold its fall commencement at 2 p.m. on Dec. 17 in the Robert P. Knowles Physical Education and Recreation Center.
About 310 bachelor's and master's students are expected to participate in the commencement ceremonies.
Economics Professor John Walker, the 2005 Distinguished Teacher, will address the graduates with a speech titled "Maintaining our Commitment to Equal Opportunity."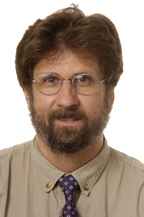 Walker came to the university in 1990 after earning his doctorate with specialties in political and labor economics with an emphasis in the history of economic thought. He now teaches several economics courses in the College of Business and Economics.
Walker is also the interim chair for the department of economics along with serving on the general education committee, chancellor's award for excellence committee, faculty development committee and the student affairs committee.
Receiving the Outstanding Service Award are area business leaders Tom Palmer and Quentin Schultz. This is the highest honor bestowed upon a friend of the university.
Palmer is president of First National Bank of River Falls/Prescott. He has served on the UW-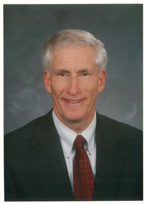 RF Foundation Board on the investment committee for nearly eight years. Palmer played an important role in the UW-RF C.H.I.L.D Center building project in the area of financing and planning of the facility. Palmer is also a founding member and fundraising chair for the River Falls YMCA and has helped establish the First National Bank of River Falls Compass Scholars scholarship.
In 1996, Schultz founded BioDiagnostics Inc., a seed testing laboratory and molecular breeding service laboratory, in River Falls. BioDiagnostics helps students and faculty by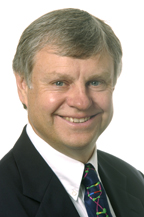 opening its doors for learning and research. Nearly 90 students have interned at the company and over two dozen have been hired. Schultz has supported UW-RF in meetings with the Wisconsin legislators and was part of the Chancellor's search and screen committee. He also spoke with governmental leaders in 2001 about the importance of biotechnology and advanced economic development in the St. Croix Valley.
Graduating senior Katherine M. Waldo, a music major from Menomonie, will sing the "UW-RF Pledge Song" and the "Star Spangled Banner" at the ceremonies.
-30-
Last updated: Thursday, 22-Apr-2010 16:06:51 Central Daylight Time