UW-RF Home > University Communications Home > This Month's News Releases
University Communications
PROGRESS PIERCE COUNTY BREAKFAST AND BUSINESS PROGRAM SET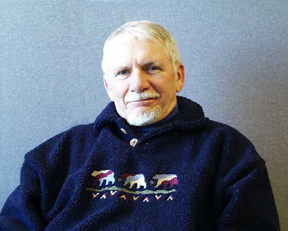 OCT. 14, 2005--The Pierce County Economic Development Corporation along with the River Falls Chamber of Commerce will host a Progress Pierce County Breakfast and Business program on Friday, Oct. 28. The program will be held at the Comfort Inn & Suites in River Falls from 8 a.m. to 9:15 a.m.
Guest speaker for the program will be Terry Ludeman, the chief of the Office of Economic Advisors of the Wisconsin Department of Workforce Development. Ludeman will present "Wisconsin's Approaching Workforce Changes," an examination of recent developments in Wisconsin's labor markets and the pending developments and trends. The discussion will include a view of industry makeup and the importance of that diversity.
Discussion will focus on the changes in the demand and supply of labor with an emphasis on demographic and economic changes from the past, present and future. The demand for workers and structural changes in industry will be examined. The supply of labor will also be examined, particularly the pending developments, including an aging baby boom generation, the brain drain and a sagging birth rate.
Ludeman has had chief responsibility for analysis of Wisconsin's labor market conditions for 10 years as chief of the Office of Economic Advisors. Prior to that, he was the chief of the Local Workforce Planning Section and also served as the Department of Workforce Development's Labor Market Analyst for the Waukesha, Ozaukee and Washington county area. With an extensive background of experience within the labor market, Ludeman has been involved in developing and providing labor market information to Wisconsin customers since 1988.
PCEDC is a private, nonprofit organization created by business owners and local and county government officials in 1987. The purpose of the organization is to promote economic development, provide direction and coordination to development, assist in finding alternative resources to economic development, research various resources and maintain a central source of information, and to maintain contact with public agencies and private organizations that promote economic development. For more information on PCEDC or the Progress Pierce County series, please contact PCEDC at 715-425-3811.
-30-
Last updated: Thursday, 22-Apr-2010 16:06:37 Central Daylight Time