UW-RF Home > University Communications Home > This Month's News Releases
University Communications
UW-RF FACULTY SPEAK AT EDUCATION CONFERENCE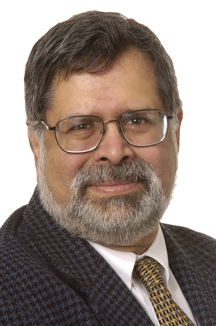 OCT. 7, 2005--Two food science experts from the University of Wisconsin-River Falls recently gave a presentation on food chain biosecurity at the Joint Education Conference in Wausau, Wis.
College of Agriculture, Food and Environmental Sciences Dean Stephen Ridley and food science Professor Purnendu C. Vasavada, discussed the terror attacks on the United States and concerns about the vulnerability of agriculture, food and water sectors. The deliberate introduction of a bioterrorism agent in the food chain is plausible, they said, and could cause major outbreaks of illness, loss of confidence in food and devastating effects to the economy.
They advocate proper training and education for the food industry workforce about food protection practices as very important in preventing and responding to threats or terrorist actions. Past outbreaks of foodborne illness and food recal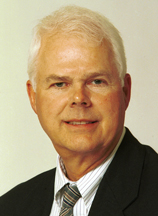 ls indicate that systematic, proactive approaches to food safety may be effective in minimizing the threat of natural or accidental contamination of food with pathogens.
Food chain biosecurity is a relatively new concept in ensuring safe food throughout the food chain from production on the farm, through harvesting, transportation, processing, warehousing and distribution to retail outlets. The U.S. food industry include more than 57,000 food processors, 164 import establishments and more than 1.2 million retail food facilities nationwide.
For more information, contact the College of Agriculture, Food and Environmental Sciences at 715-425-3841.
-30-
Last updated: Thursday, 22-Apr-2010 16:06:35 Central Daylight Time