UW-RF Home > University Communications Home > This Month's News Releases
University Communications

Auto Mogul to Speak at CBE Lunch
By Kari Johnson
UW-RF News Bureau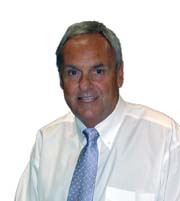 MAY 6, 2005--Denny Hecker, an automotive entrepreneur from the Twin Cities, will speak at the UW-River Falls College of Business and Economics third annual Alumni Luncheon on May 19 at the Holiday Inn St. Paul East.

Hecker's presentation will provide insights into growing a business with his philosophy, "Good People Helping Good People." The luncheon will begin with networking social at 11:30 a.m., and Hecker's presentation and lunch will follow at noon. This event is open to the public. The cost is $20; tickets are available at the door.

For more than 26 years, Hecker has built a single Chrysler dealership in Roseville into a national automotive empire. Operating under the Walden Automotive umbrella, which employs more than 1,200 people. Hecker has 18 dealerships including 15 in Minnesota. He also manages an extensive leasing and fleet service.

Hecker has also been involved with 39 other businesses in the community, generating total annual revenues of more than $5 billion. These businesses include Denny Hecker Mortgage, American Hometown Title, and Denny Hecker and Holmers Real Estate.

Hecker's business philosophy centers on customer and employee satisfaction, financial performance, market penetration and ongoing improvement. His philosophy is ingrained in the way he and his employees conduct business daily.

Hecker was raised to believe in good family values and the value of hard work. He shares these lessons with youth as a partner with Big Brothers Big Sisters, the Dave Thomas Foundation, the Make-a-Wish Foundation, Sharing and Caring Hands, Toys for Tots, March of Dimes and many other non-profit organizations.

Hecker says, "I am committed to supporting children's causes because I know that the hope and ambition of young people is our most valuable resource."

For more information on the luncheon, contact Lori Clark at 715/425-3335 or lori.clark@uwrf.edu.

-30-
Last updated: Tuesday, 22-Jun-2010 16:21:23 Central Daylight Time