UW-RF Home > University Communications Home > This Month's News Releases
University Communications

Graduating Seniors Speak at Commencement
By Christine Duellman
UW-RF News Bureau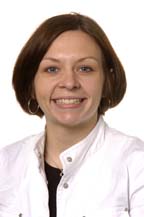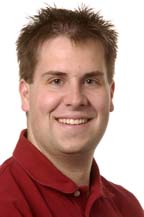 MAY 3, 2005--Two University of Wisconsin-River Falls graduating seniors have been selected to give the commencement address during the spring graduation ceremonies at 9 a.m. and 2 p.m. at the Robert P. Knowles Physical Education and Recreation Center on May 14.

This is the 10th year UW-RF graduating seniors have been selected to deliver the commencement address. Nicole Smith of Apple Valley, Minn., and Nicholas Sirek of Birchwood, will address some 600 of their fellow graduates during the two graduation ceremonies.

Interim Chancellor Virgil Nylander selected Smith and Sirek as speakers on the recommendation of the External Relations Committee.

Smith's speech is titled "A Falcon's Eye View." She will discuss the various buildings on campus and the role they have played in the lives of students at UW-RF. Smith will graduate with a Bachelor of Science degree in marketing communications.

Smith has been an active leader on campus as a resident assistant and residential hall manager. She has served on residential hall councils, the Leadership in Training Committee and the Leadership Center Search and Screen Committee. Smith also is the founder and co-chair of Extreme Life Christian Organization.

The campus chapter of the National Residence Hall Honorary committee recognized Smith as "Student of the Year" in 2002, "Resident Assistant of the Year" in 2003 and "Advisor of the Month" in 2004.

In recommending Smith, Michael Stifter, director of student life facilities, said, "She is wise beyond her years, and it serves her very well. In observing Nicole over the past four years, I have seen her uncanny ability to engage students. Her enthusiasm is contagious as is her passion for her fellow students."

With a minor in journalism, Smith worked at the UW-RF Student Voice as an editor, business manager and reporter. This past summer, she worked as a guest services coordinator for the Kansas City Chiefs training camp and as a summer registration facilitator.

"The University of Wisconsin-River Falls has benefited greatly from having her here as a student these past four years," said Pat Hanson, UW-RF communications instructor. "She has all the markings of a winner."

Sirek's speech is titled, "My Wishes." He will share five wishes he has for his fellow graduates, which include: friendships, a place to call home, self-confidence, the courage and willingness to change and the opportunity to make a difference.

Sirek will graduate with a Bachelor of Science degree in elementary education. His minor is in language arts and reading. This year, Sirek received the 2005 Chancellor's Award.

In recommending Sirek, UW-RF Professor Teri Crotty said, "Nick is the type of student who demonstrates the personal and professional characteristics essential for success."

Sirek has been active in residential hall councils, UW-RF Student Senate, the Student Center Core Committee and Area Council, which represents nearly 1,100 students on campus. He also worked as a resident assistant, the house manager for theater productions and volunteered as a campus tour guide.

As a resident assistant, Sirek developed a program in Johnson Hall through Big Brother, Big Sisters that got students excited about volunteering. This has since grown to be a successful volunteer program on campus.

"All of these experiences just goes to show his dedication for this University," said Stifter. "When he talks about this University he gets tears in his eyes. He has a commitment to UW-RF. It's just a genuine passion for this place."

-30-
Last updated: Tuesday, 22-Jun-2010 16:21:23 Central Daylight Time